Simeon Man
Simeon Man
Assistant Professor, History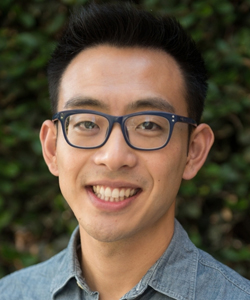 9500 Gilman Dr
Department of History
Mail Code: 0104
La Jolla , California 92093
Curriculum Vitae
Publications
Courses Taught
Curriculum Vitae

Simeon Man specializes in Asian American history and transnational U.S. history, with a focus on the politics of race and empire. He received his Ph.D. in American Studies at Yale University in 2012. Before joining the faculty at UC San Diego, he was an Andrew W. Mellon Postdoctoral Fellow at Northwestern University (2012-14) and a Provost's Postdoctoral Scholar in the Humanities at the University of Southern California (2014-15).

His first book, "Soldiering through Empire: Race and the Making of the Decolonizing Pacific" (University of California Press, 2018), is a cultural history of the U.S. military in Asia and the Pacific after World War II. The book explains how the United States mobilized citizens from nations and territories throughout the region for the U.S. war in Vietnam (1954-1975), and how these soldiers and workers in turn became active participants in the unfinished struggles for global decolonization.

Prof. Man teaches introductory courses in Asian American history and U.S. transnational history, and specialized courses in the history of social movements, race and war in U.S. culture, and the United States and the Pacific world. He is an affiliate faculty member of the Department of Ethnic Studies and the Program in Critical Gender Studies.
Publications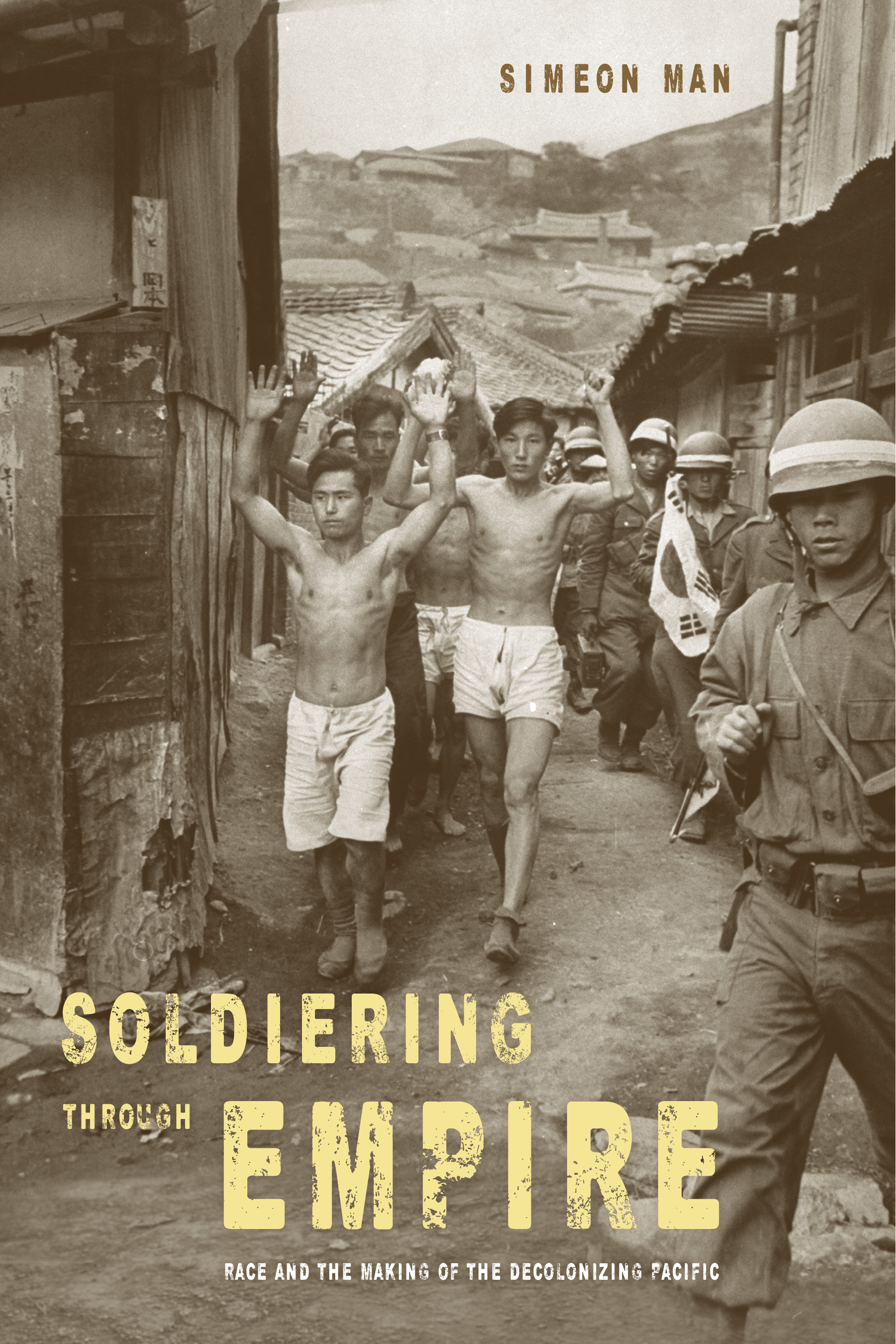 Soldiering Through Empire: Race and the Making of the Decolonizing Pacific, University of California Press (Berkeley: University of California Press, 2018.  
Special issue of

 

Radical History Review, "Militarism and Capitalism: The Work and Wages of Violence," co-edited with A. Naomi Paik and Melina Pappademos. Issue 133. Forthcoming, January 2019.
"Empire and War in Asian American History," in

 

The Oxford Handbook of Asian American Studies, edited by Eiichiro Azuma and David K. Yoo, New York: Oxford University Press, 2016.
"Aloha, Vietnam: Race and Empire in Hawai'i's Vietnam War,"

 

American Quarterly

 

67:4 (December 2015): 1085-1108. Winner of the Constance M. Rourke Prize by the American Studies Association for the best article published in

 

American Quarterly

 

in 2015.
"Radicalizing Currents: The GI Movement in the Third World," in

 

The Rising Tide of Color: Race, State Violence, and Radical Movements Across the Pacific, ed. Moon-Ho Jung (Seattle: University of Washington Press, 2014).
Review of

 

Securing Paradise: Tourism and Militarism in Hawaii and the Philippines

 

by Vernadette Vicuña Gonzalez (Duke University Press, 2013).

 

The Hawaiian Journal of History

 

49 (December 2015).
"Transpacific Connections between Two Empires," review of Kornel Chang,

 

Pacific Connections, Richard S. Kim,

 

The Quest for Statehood, Shelley Sang-Hee Lee,

 

Claiming the Oriental Gateway, and Jun Uchida,

 

Brokers of Empire,American Quarterly

 

66, Number 2

 

(June 2014): 441-451.
Courses Taught
HILD 7B: Race and Ethnicity in the U.S./Asian American History
HITO 115GS: Global Cold War
HITO 196: Senior Honors Thesis
HIUS 103: United States and the Pacific World
HIUS 125/ETHN 163J: Asian American Social Movements
HIUS 174: Race Wars in American Culture
HIUS 177/277: Asian American Historiography

HIUS 181/281: Militarism and U.S. Empire