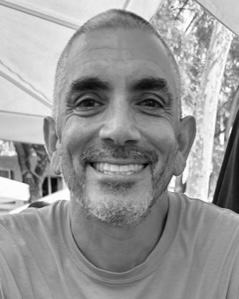 9500 Gilman Drive
Mail Code: 0104
La Jolla , California 92093
Bio

Luis Alvarez received his B.A. in history from UC San Diego and Ph.D. in history from the University of Texas at Austin. His research and teaching interests include race, pop culture, and social movements in the history of Chicanas/os, Latinas/os, and the U.S.-Mexico borderlands. He is author of The Power of the Zoot: Youth Culture and Resistance during World War II (University of California Press, American Crossroads Series) and Chicanx Utopias: Pop Culture and the Politics of the Possible (University of Texas Press, Historia USA Series), as well as co-editor of Another University is Possible (University Readers Press). At UC San Diego, he has also served as Chair of the Department of History; Associate Dean for Academic Personnel and Equity, Diversity, and Inclusion in the School of Arts and Humanities; inaugural Director of the Institute of Arts and Humanities; Director of the Chicanx Latinx Studies Program; and lead coordinator of the Latinx Cluster Hire Initiative.  He is also a core member of the Race and Oral History in San Diego Project, a collective of faculty, librarians, students, and community partners working together to create a community-based archive of the history of race, migration, militarism, and the border in San Diego. He is at work on a new book called Border Pitch: A History of the Mexico-U.S. Soccer Rivalry, which explores sport, diaspora, migration, and citizenship through the rivalry between El Tri and the US Men's National Team.  He is a supporter of FC Barcelona.
Courses
HILD 2C, U.S. History since the Civil War, lower division survey
HILD 7C, Chicana/o History, lower division survey
HILD 146, Race, Riots, and Violence in the U.S., upper division
HIUS 155, Race and Popular Culture since World War II, upper division
HIUS 159, History of the Southwest and U.S.-Mexico Borderlands, upper division
HIUS 168/268, Race and Cultural Politics, upper level colloquium/graduate seminar
HIUS 187/287, Race and Social Movements, upper level colloquium/graduate seminar
HIGR 200, Readings in Social Theory, graduate seminar
HIGR 267A/B, Research Seminar in U.S. History, graduate seminar
HILD 7C lecture on Zoot Suits and World War II recorded by C-SPAN during Summer Session 1, 2017. It is part of their American History TV series.