Denise Demetriou
Denise Demetriou
Gerry and Jeannie Ranglas Chair in Ancient Greek History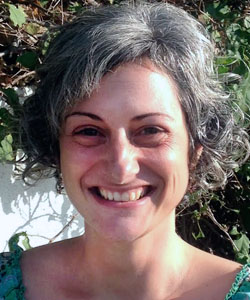 9500 Gilman Dr
Department of History
Mail Code: 0104
La Jolla , California 92093
Curriculum Vitae
Center for Hellenic Studies
Curriculum Vitae

Dr. Demetriou received her Ph.D. in Classics from The Johns Hopkins University in 2005. Her research interests focus on archaic and classical Greek history, with a particular interest in exploring different kinds of cross-cultural interactions within the Greek world and between Greeks and non-Greeks. Her book, Negotiating Identity in the Ancient Mediterranean: The Archaic and Classical Greek Multiethnic Emporia (Cambridge University Press, 2012), studied the construction of ethnic, civic, religious, and social identities in the ancient Mediterranean from the seventh to the fourth centuries BCE. It showed that sustained cross-cultural interactions among different Mediterranean groups resulted in a shared and evolving culture based around city-states, polytheistic religious systems that were easily translatable among different groups, and artifacts or styles that comprised a common material culture. In particular, the book argues that cultic practices mediated relations between Greeks and non-Greeks and among different Greek groups, and at the same time helped construct distinctive and even new identities. Negotiating Identity received support from the Mary Isabel Fellowship for Greek Studies and a Loeb Classical Library Foundation Fellowship.

In addition to her book, Dr. Demetriou has co-edited (with Amalia Avramidou) Approaching the Ancient Artifact: Representation, Narrative, and Function (De Gruyter 2014). Dr. Demetriou taught for nine years at Michigan State University. She teaches undergraduate and graduate courses on ancient Greek History and is an affiliate faculty member in the Classical Studies Program.  Together with Amalia Avramidou she is co-leading one of the summer seminars of the American School of Classical Studies in Athens in July 2020.

She is currently working on her second book, which explores how migration and mobility transformed the ancient Mediterranean in the fourth century BCE, by looking at Phoenician-speaking immigrants living primarily in the Greek world but also in Egypt, Carthage, and Western Asia. 

Dr. Demetriou is the current director of the Center for Hellenic Studies.
Center for Hellenic Studies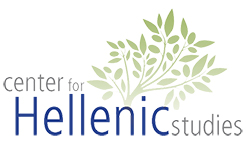 The Center for Hellenic Studies at UC San Diego offers a unique way to examine the history, culture and physical remains of over 3,000 years of Greek history. The Center is a modern forum where local and international faculty, researchers and students can collaborate and study the Hellenic world.