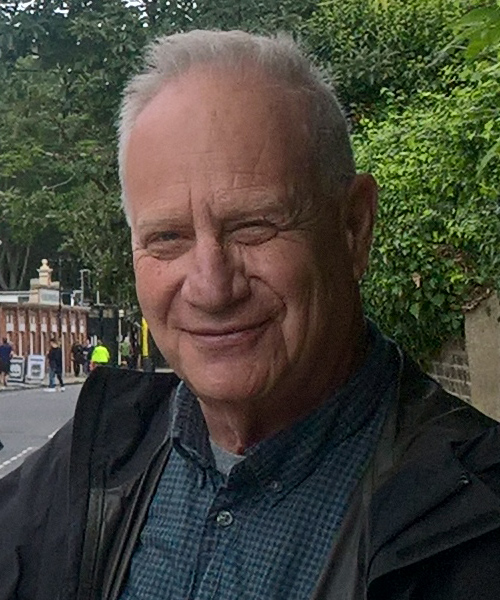 9500 Gilman Dr
Department of History
Mail Code: 0104
La Jolla , California 92093
Curriculum Vitae
Publications
Current Research
Courses
Curriculum Vitae

Professor Robert Edelman is a professor of Russian history and the history of sport at the University of California, San Diego, where he has been teaching since 1972, when he received his doctorate from Columbia University. He has also taught at UCLA.

He was a former sports-writer and radio announcer. He has consulted on documentaries for HBO, PBS, ESPN, and CBS at the 1998 Olympic Winter Games. He lives in Solana Beach with three children, two dogs and one wife.

Professor Edelman received the John Simon Guggenheim Foundation Grant in 2007-2008.
Publications
Gentry Politics on the Eve of the Russian Revolution: The Nationalist Party, 1905-1917 (Rutgers, 1980)
Proletarian Peasants: The Revolution of 1905 in Russia's Southwest, (Cornell, 1987).
Serious Fun: A History of Sepctator Sports in the USSR, (Oxford University Press, 1993).

*Winner of the annual book awards of the Amateur Athletic Foundation of Los Angeles and the North American Society of Sports Historians

"A Small Way of Saying No: Spartak Soccer, Moscow Men and the Communist Party, 1900-1945", American Historical Review, (December 2002).
Published articles in the Russian Review, Slavic Review, Journal of Modern History, Journal of Sports History, New York Times, History Today, and Hoop.
Spartak Moscow, A History of the People's Team in the Worker's State, Cornell University Press, 2009

*Annual book prize of the North American Society of Sport Historians
*The Reginald Zelnik Prize, awarded by the Association for Slavic, East European and Eurasian Studies, for the best monograph on Slavic, East European and Eurasian history
*Choice Magazine Outstanding Academic Title

co-editor University of California Press book series on sport history
co-editor of The Oxford Handbook of Sports History, Oxford UP (forthcoming)
co-director of multi-year research project on "Sport in the Global Cold War," under ths auspices of the Cold War International History Project.
Current Research

Currently working on The Oxford Handbook of Sports History and The History of Sports in the Cold War.
Courses
HIEU 127. History of Modern Sport.
HIEU 134. The Formation of the Russian Empire 800-1855.
HIEU 156. The Russian Empire/Soviet Union 1855-1991.
HIEU 178. Russian History and Popular Culture: Soviet Union After Stalin.