Claire Edington
Claire Edington
Assistant Professor, History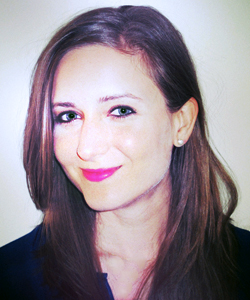 9500 Gilman Dr
Department of History
Mail Code: 0104
La Jolla , California 92093
Curriculum Vitae

Claire Edington received her PhD in the History and Ethics of Public Health (Department of Sociomedical Sciences) from Columbia University in 2013. Before joining the faculty at UCSD, she was a postdoctoral fellow in the Mahindra Humanities Center at Harvard University from 2013-2014 and an Assistant Professor of History at the University of Massachusetts-Boston from 2014-2015.

Professor Edington's research interests include the history of medicine and public health, the history of the French empire, and Southeast Asian Studies, especially the history of Vietnam. She is currently completing a book manuscript on the social history of psychiatry and mental illness in French colonial Vietnam. Her next project will examine the history of drug policy in Southeast Asia from the colonial period to the present, focusing on the collision of local approaches to drug users with international discourses around public health and human rights.

Her research has been supported by the National Institutes of Health, Columbia University's Weatherhead East Asian Institute, and the Mellon Foundation. In spring 2014, she was awarded the Jack D. Pressman-Burroughs Wellcome Fund Career Development Award by the American Association for the History of Medicine for outstanding work in twentieth-century history of medicine or biomedical sciences, as demonstrated by the completion of the PhD and a proposal to turn the dissertation into a publishable monograph. Her work has appeared in Comparative Studies in Society and History, Journal of Global Public Health and Journal of Health Policy, Politics and Law. 

Professor Edington teaches introductory courses in the history of European imperialism and the history of global health, as well as specialized courses in the history of medicine and psychiatry, modern Southeast Asian history and the history of drugs and drug policy.