Thomas W. Gallant
Distinguished Professor & Nicholas Family Endowed Chair in Modern Greek History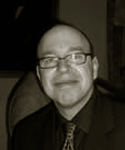 9500 Gilman Dr
Department of History
Mail Code: 0104
La Jolla , California 92093
Curriculum Vitae
Center for Hellenic Studies
Curriculum Vitae

Thomas W. Gallant specializes in Modern Greek History and Archeology. His most recently published books are The Edinburgh History of the Greeks, volume 9. The Long Nineteenth Century, Πολιτισμός, ταυτότητα και εξουσία στα Επτάνησα, 1817-1864: Βιώματα αποικιακής κυριαρχίας  and Murder on Black Mountain: Love and Death on a Nineteenth Century Greek Island. In progress are: Modern Greece: Society, Politics and Economy, Νεωτέρη Ελλάδα. Μια κοινωνική και πολιτική ιστορία, Outlaws: Bandits, Pirates and the Making of the Modern World, and Athens: A Social History. He is also the author of Modern Greece, Experiencing Dominion: Culture, Identity and Power in the British Mediterranean, and The 1918 Anti-Greek Riot in Toronto. He is the editor-in-chief of the ten-volume Edinburgh History of the Greeks. In addition, he is the co-director of the UC San Diego Center for Hellenic Studies and a past president of the Modern Greek Studies Association.

Dr. Gallant was the director for the Center for Hellenic Studies from 2014-2016.
Center for Hellenic Studies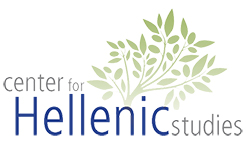 The Center for Hellenic Studies at UC San Diego offers a unique way to examine the history, culture and physical remains of over 3,000 years of Greek history. The Center is a modern forum where local and international faculty, researchers and students can collaborate and study the Hellenic world.