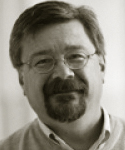 9500 Gilman Dr
Department of History
Mail Code: 0104
La Jolla , California 92093
Profile

David G. Gutiérrez was educated at the University of California, Santa Barbara and Stanford University. His main research interests center on the history of citizenship and civil rights, comparative immigration and ethnic history, and the history of Mexican America. He is a winner of the UCSD Academic Senate Distinguished Teaching Award and has also taught at the University of Utah, Stanford, and the California Institute of Technology. His publications include Walls and Mirrors: Mexican Americans, Mexican Immigrants, and the Politics of Ethnicity (University of California Press); (as editor), Between Two Worlds: Mexican Immigrants in the United States (Scholarly Resources Publishers); The Columbia History of Latinos in the United States since 1960 (Columbia University Press); Nation and Migration: Past and Future, (co-edited with Pierette Hondagneu-Sotelo, Johns Hopkins University Press), and more than 20 research articles and book chapters. He is also a senior editor for The Oxford Research Encyclopedia in American History, (Oxford University Press, in progress).

Professor Gutiérrez has served on the executive boards of the Organization of American Historians, the Immigration and Ethnic History Society, the Western History Association, and the Pacific Coast Branch of the American Historical Association, and on the editorial boards of the Western Historical Quarterly, Latino Studies, The Journal of American Ethnic History, The Americas Review, Aztlan: A Journal of Chicano Studies, and the Pacific Historical Review.

He is currently working on a book-length manuscript entitled, Antinomies of the Nation: Citizens and Non-citizens in a Transnational Age; and (as co-editor with Luis Alvarez), The Routledge Handbook of the History of Mexican America, (Routledge Press, in progress).