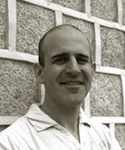 9500 Gilman Dr
Department of History
Mail Code: 0104
La Jolla , California 92093
Curriculum Vitae
Publications
Courses Taught
Future Research
Curriculum Vitae

Todd A. Henry (Ph.D., UCLA, 2006; Assistant/Associate Professor, UCSD, 2009-Present) is a specialist of modern Korea with a focus on the period of Japanese rule (1910-1945) and its postcolonial afterlives (1945-present). A social and cultural historian interested in global forces that (re) produce lived spaces, he also studies cross-border processes linking South Korea, North Korea, Japan, and the US in the creation of "Hot War" militarisms, the transpacific practice of medical sciences, and the embodied experiences of heteropatriarchal capitalism. Dr. Henry's first book, Assimilating Seoul (University of California Press, 2014; Korean translation, 2020), which won a 2020 Sejong Book Prize in History, Geography, and Tourism, addressed the violent but contested role of public spaces in colonial Korea. He has written several related articles on questions of place, race, and nation in colonizing and decolonizing movements on the peninsula (see "publications" tab for details).

Currently, Dr. Henry is at work on several new books and other creative work, including two books (Profits of Queerness: Media, Medicine, and Citizenship in Hetero-Authoritarian South Korea, 1950-1980; and Between Freedom and Death: South Korean Human Rights in a Global Era of HIV/AIDS and Gender Confirmation, 1980-2000) and a 30-minute documentary on the history of gay sociality ("Paradise," 2023) with Minki Hong, all of which center understudied, "queer" dimensions of capitalist development in (post-) authoritarian South Korea. These interdisciplinary projects explore the ideological functions and subcultural dynamics of non-normative sexuality and gender variance in connection to middlebrow journalism and urban entertainment, anti-communist modes of citizenship and heteropatriarchal labor, in addition to bodily autonomy and personal health in the contexts of the global "sexual revolution," gender confirmation and intersex struggles, and ongoing stigma against HIV/AIDS. A piece of this research appears in his edited volume, Queer Korea (Duke University Press, 2020; Korean translation, 2023).  Another forthcoming book, Imperial Collisions: Japanese and Western Gay Sex Tourisms in Post-Colonial/Hot War Asia-Pacific, a sample of which was published in The Transgender Studies Reader, Vol. 2 (Routledge, 2013), will examine how pre-World War II histories of empire and militarism informed articulations of virile masculinity and practices of gay and transgender sex tourism in postwar Japan and across its former empire as well as in relation to other competing "sex-empires," including that of the United States.


Dr. Henry has received two Fulbright grants (Kyoto University, 2004-2005; Hanyang and Ewha Womans Universities, 2013), two fellowships from the Korea Foundation (Seoul National University, 2003-2004; Harvard University, 2008-2009), and separate fellowships from the Kyujanggak Institute for Korean Studies (Seoul National University, 2019) and the East-West Center (University of Hawai'i, 2024). At UCSD, he is an affiliate faculty member of Critical Gender Studies, Science Studies, and Film Studies. From 2013 until 2018, Dr. Henry served as the inaugural director of Transnational Korean Studies, the recipient of a $600,000 grant from the Academy of Korean Studies as a Core University Program for Korean Studies.  Fluent in English, Spanish, Japanese, and Korean, with some French, Dr. Henry has taught courses in Fort Collins (Colorado), San Diego (California), Seoul (South Korea), Paris (France), San Jose (Costa Rica), and Berlin (Germany).  He has offered classroom, academic, and public lectures across the world, and is dedicated to establishing engaged collaborations with students, scholars, activists, artists, and other citizens seeking to make their own histories.




Six-Part Series on Q[ueer] Planet, South Korean LGBTI YouTube Channel (2019)

NPR Interview about COVID-19 and LGBTQ South Koreans (May 22, 2020)

Queer Korea Book Launch (June 1, 2020)

Podcast on "Sexuality, Relationships and a History of Queer Korea" (September 25, 2020)

Forum on Academic Denialism, Korean Council for Justice and Remembrance for Issues of Military Sexual Slavery by Japan (March 12, 2021)

KORUM (Harvard University Korean Student Organization) discussion about _Queer Korea_, Advocacy, and Social Justice (May 15, 2021)

Korea Society Talk on "Queerness" as an Embodied and Critical Approach to Korean Studies (May 10, 2022)

'Paradise' Spotlights Seoul's Disappearing Queer Hubs," The Korea Times, November 6, 2023: 14

https://www.koreatimes.co.kr/www/nation/2023/11/113_361826.html
Publications

Books
Assimilating Seoul: Japanese Rule and the Politics of Public Space in Colonial Korea, 1910-1945 (Berkeley: University of California Press, Asia-Pacific Modern Series #12, hardcover Feb. 2014, paperback Oct. 2016; Korean translation: San ch'ŏrŏm, 2020 and Winner of Sejong Prize in History, Geography, and Tourism) [single-authored book]  
Queer Korea (Durham: Duke University Press, Perverse Modernities Series, 2020; Korean translation: San ch'ŏrŏm, 2023) [single-edited conference volume]
Profits of Queerness: Media, Medicine, and Citizenship in Hetero-Authoritarian South Korea, 1950-1980 [single-authored book; nearly complete]
Between Freedom and Death: South Korean Human Rights in a Global Era of HIV/AIDS and Gender Confirmation [single-authored book; in preparation]
Imperial Collisions: Japanese and Western Gay Sex Tourisms in Post-Colonial/Hot War Asia-Pacific [single-authored book; forthcoming]
Films
"Paradise" (Producer: Todd A. Henry; Director: Minki Hong), 2023 [30-minute documentary on gay movie house cruising and male homosexual life in 1970s-1980s South Korea; Worldwide Distributor: Post Fin (http://www.postfin.co.kr/)
    2023-2024 Screenings: Jeonju International Film Festival, Korea Queer Film Festival,   
    Cinema Diverse: The Palm Springs LGBTQ Film Festival, San Diego Asian Film
    Festival, Boston LGBTQ+ Film Festival, Stockholm City Festival, Stamped Film   
    Festival [Pensacola], Make the Road: Queer East Asia, Generations Connect [Tokyo],
    Tel Aviv International LGBT Film Festival, East London LGBTQ+ Film Festival


    Awards: Special Jury Award (2023 Korean International Short Film Festival), and
    Honorable Mention (2023 Merced Queer Film Festival)
Articles
"Sanitizing Empire: Japanese Articulations of Korean Otherness and the Construction of Early Colonial Seoul, 1905-19," Journal of Asian Studies vol. 64, no. 3 (Aug. 2005): 639-75; Reprinted in Hyung-Gu Lynn (ed.), Critical Readings on the Colonial Period of Korea 1910-1945, Volume 2 (Leiden and Boston: Brill, 2012): 615-661
"Respatializing Chosŏn's Royal Capital: The Politics of Japanese Urban Reforms in Early Colonial Seoul, 1905-19" in Timothy Tangherlini and Sallie Yea (eds.), Sitings: Critical Approaches to Korean Geography (Honolulu: University of Hawai'i Press, 2007): 15-38
"Celebrating Empire, Fighting War: The 1940 Exposition in Late Colonial Korea" (in Korean), Asea yŏn'gu (The Journal of Asiatic Studies, Korea University), vol. 51, no. 4 (Winter 2008): 72-112
"Assimilation's Racializing Sensibilities: Colonized Koreans as Yobos and the 'Yobo-ization' of Expatriate Japanese," Positions: Asia Critique vol. 21, no. 1 (Winter 2013): 11-49; Reprinted in Christopher P. Hanscom and Dennis Washburn (eds.), The Affect of Difference: Representation of Race in East Asian Empire (Honolulu: University of Hawai'i Press, 2016): 81-107
"Between Surveillance and Liberation: The Lives of Cross-Dressed Male Sex Workers in Early Postwar Japan" in Susan Stryker and Aren Aizura (eds.), The Transgender Studies Reader, Volume 2 (London and New York: Routledge, 2013): 399-413
"Showcase Thoroughfares, Wretched Alleys: The Uneven Development of Colonial Seoul (Keijō)" in Sugimoto Fumiko, Cary Karacas, and Kären Wigen (eds.), Cartographic Japan (Chicago and London: University of Chicago Press, 2016): 170-173
"Ch'anggyŏng Garden as Neo-Colonial Space: Spectacles of Anti-Communist Militarism and Industrial Development in Early South(ern) Korea," Journal of Korean Studies vol. 21, no. 1 (Spring 2016): 7-44; Reprinted in Mikyoung Kim (ed.), Korean Memories and Psycho-historical Fragmentation (Basingstoke [England] and New York: Palgrave Macmillan, 2019): 23-50
"Neuropsychiatry as Area Studies: Han Tong-se (1930-1973) and the Diagnostics of Gender/Sexual 'Deviance' in Cold War South Korea," Humanities Futures, John Hope Franklin Humanities Institute (Duke University), 2017
"In This Issue – Queer/Korean Studies as Critique: A Provocation," Korea Journal vol. 58, no. 2 (Summer 2018): 5-26 [single-edited special issue]
"Trans-in-Asia, Asia-in-Trans: An Introduction," TSQ: Transgender Studies Quarterly vol. 5, no. 3 (Aug. 2018): 298-310 [co-edited special issue]
"Queer Korea: Toward a Field of Engagement," in Todd A. Henry (ed.), Queer Korea (Durham: Duke University Press, Perverse Modernities Series, 2020): 1-52
"Queer Lives as Cautionary Tales: Female Same-Sex Weddings in the Hetero-Patriarchal Imagination of Authoritarian South Korea," in Todd A. Henry (ed.), Queer Korea (Durham: Duke University Press, Perverse Modernities Series, 2020): 205-259
"From Chongno to It'aewŏn (via Ŭljiro): Homo-Spatiality and Gender Non-Conforming Wo/men in Authoritarian-Era Seoul" [in preparation]
"A Documentary Impulse: The Historical Imagination of Queer Films in Contemporary South Korea" [in preparation]
"Queering the Straits: Japanese-South Korean Interactions in the Making of Post-Colonial Gay Subcultures" [in preparation]
Book Reviews
Ann Stoler, Carole McGranahan, and Peter Perdue (eds.), Imperial Formations (Santa Fe, N.M.: School for Advanced Research Press; Oxford [U.K.]: James Currey, 2007) in The Journal of World History vol. 21, no. 2 (June 2010): 349-353
Mark E. Caprio, Japanese Assimilation Policies in Colonial Korea, 1910-1945 (Seattle: University of Washington Press, 2009) in Pacific Affairs vol. 83, no. 4 (Dec. 2010): 802-804
E. Taylor Atkins, Primitive Selves: Koreana in the Japanese Colonial Gaze, 1910-1945 (Berkeley and Los Angeles: University of California Press, 2010) in Korean Studies vol. 35 (2012): 352-357
Jun Uchida, Brokers of Empire: Japanese Settler Colonialism in Korea, 1876-1945 (Cambridge: Harvard University Press, 2011) in The Journal of Korean Studies vol. 18, no. 1 (Spring 2013): 151-154
Richard S. Kim, The Quest for Statehood: Korean Immigrant Nationalism and U.S. Sovereignty, 1905-45 (New York: Oxford University Press, 2011) in The American Historical Review vol. 118, no. 2 (Spring 2013): 490-491
Masuda Hajimu, Cold War Crucible: The Korean Conflict and the Postwar World (Cambridge and London: Harvard University Press, 2015) in Pacific Historical Review vol. 85, no. 3 (August 2016): 466-467
Heonik Kwon, After the Korean War: An Intimate History (Cambridge, UK: Cambridge University Press, 2020) in European Journal of Korean Studies 20:1 (Autumn 2020): 208-212
Translations
"Inabata Katsutaro (1862-1947) and Non-Governmental Economic Diplomacy between Japan and Turkey" by Kimura Masato in Selcuk Esenbel and Inaba Chiharu (eds.), The Rising Sun from Japanese and the Turkish Crescent: New Perspectives on the History of Japanese-Turkish Relations (Istanbul: Bogazici University Press, 2003): 166-194
"Lifestyles in the Gay Bars" by Kabiya Kazuhiko [originally published in Amatoria (Studies in sexual customs) June-August 1955] in Mark McLelland, Katsuhiko Suganuma, and James Walker (eds.), Queer Voices from Japan: First Person Narratives from Japan's Sexual Minorities (Lanham: Lexington Press, 2007): 105-138
"Chosŏn's Adoption of International Law and its Conflicts with China in the 1880s" by Yi Tae-jin in Dynamics of Confucianism and Modernization in Korean History (Ithaca: Cornell University East Asia Series, 2007): 139-164
Courses Taught
HILD 12: Twentieth-Century East Asia
HIEA 144: Topics in East Asian History (Queer Korea)
HIEA 150: Modern Korea, 1800-1945
HIEA 151: The Two Koreas, 1945-Present
HIEA 152: Histories and Cultures of the Korean Diaspora
HIEA 153: Social and Cultural History of Twentieth-Century Korea (2022: The US and Americans in Modern Korea)
HIEA 154: Korean History through Film
HIEA 180/280: Topics in Modern Korean History (2010: Touring Seoul; 2023: Cities and their Subcultures)
HITO 165/265: Topics in LGBT History (2015: Queer Formations and the Global Sexual Revolution; 2023: Queer Asia-Pacific)
CGS 104: Advanced Topics in Comparative Perspectives (2012: Queer in East Asia: History, Culture, and Community; 2014: Queer Contact Zones in Asian, Intra-Asian, and Asian-American Studies) 
HIGR 206: Histories of the Body (2024: HIV/AIDS as Global and Transnational History)
HIGR 207: Nationalism, Colonialism and Race
HIGR 212: Historical Scholarship on Modern East Asian History (2017: "Queering" East Asian Studies, "Provincializing" Queer Studies)
HIGR 214: Historical Scholarship on Modern Korean History (2011: Gender/Sexuality; 2012: Cold War "Korea" as Transnational History; 2016: Authoritarian Development in Contemporary South Korea; 2018: Colonial Modernity and Beyond)
HIGR 219A-B. Research Seminar in Modern Korean History (2018: Marginality)
HIGR 282: Topics in Global History (2020: Gender, Labor, and Militarism)
Future Research

Another book project explores the cross-cutting role that the Japanese and Western imperialisms played in the post-WWII imagination of queer desires and practices of male homosexuality and other forms of queerness in Asia-Pacific.  In an effort to re-center the trans-war, trans-national, and trans-ethnic dimensions of queer cultures in this region, Imperial Collisions focuses, in part, on two related discourses that, although appearing prominently in Japan's homosexual press during the 1970s and 1980s, have received relatively little attention in a field that continues to approach the archipelago in national isolation or only in its bilateral relations with the US.  The first discourse that problematizes this Cold War epistemology is evidenced by the many authors who homo-eroticized the drudgery and violence of prewar soldiering in a demilitarized Japan.  The first part of Imperial Collisions pays special attention to the intrusive practice of penile inspections (maraken), an erotically charged part of physical examinations used to determine one's fitness for soldiering.  The second trans-war, trans-national, and trans-racial discourse is closely related to the postwar eroticization of military service in Asia-Pacific.  This part of Imperial Collisions examines contemporaneous accounts that encouraged Japanese men to return to the many urban centers of its former empire – not as war mongering soldiers or colonial officials, but as middle-class businessmen engaged in sex tourism.  Building on feminist critiques of heterosexual liaisons in the ongoing subordination of lower-class women, one chapter shows how inter-ethnic encounters between adult men developed in tandem with "courtesan" (kisaneg) tourism, a post-colonial form of sex work that re-established an unequal system of transactions facilitating the Japanese consumption of Korean bodies.  This chapter suggests how gay encounters between Japanese and South Korean men indexed nationalist anxieties surrounding the 1988 Seoul Olympics.  Taken together, these two discourses underscore how the Korean peninsula and other parts of the Asia-Pacific region played a central role in the formation of gay desires among postwar Japanese men.  These trans-war, trans-national, and trans-ethnic discourses also connected a recent past of violence and instability to a more prosperous, if still unstable, present/future.