Christine Hunefeldt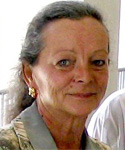 9500 Gilman Dr
Department of History
Mail Code: 0104
La Jolla , California 92093
Curriculum Vitae
Publications
Courses Taught
Current Research
Curriculum Vitae

Christine Hunefeldt has been teaching for the History Department at UCSD since 1990. She received her Ph.D. in Ethnology, Americanistics, and History from the University of Bonn, Germany in 1982. Her research focuses on Latin American history with an emphasis on Andean history, the lives of women, indigenous populations and slaves. Currently her research is centered in the Amazon Basin and the virtual reconstruction of its history.
Publications
Books
Amazonia: Environment and the Law, A Plurilateral Encounter, co-editor with James M. Cooper. Sussex Academic Press, Sussex UK, 2013.
A Brief History of Peru. Checkmark Books and Lexington Associates, New York, 2004. Second Edition, 2009.
Promises of Empowerment: Women in Asia and Latin America, co-editor with Peter H. Smith and Jennifer Troutner. Rowman & Littlefield Publishers, Inc., Oxford UK, 2004.
Liberalism in the Bedroom: Quarreling Spouses in Nineteenth-Century Lima, Penn State University Press, 2000.
Apuntes sobre el proceso histórico de la moneda en el Perú: 1820-1920 (Lima: BCR, AID), 1993.
Paying the Price of Freedom: Family and Labor Among Lima's Slaves, 1800-1854, University of California Press, 1994.
Articles
"City growth: Cultures and urban society in 18th century Latinamerica," (original title: El crecimiento de la ciudades: culturas y sociedades urbanas en el siglo 18 latinomericano), (40 pp.),. Chapter 17 in vol. IV UN-General Latin American History, 2000.
Courses Taught
HILA 100. Colonial Tranformation.
HILA 101. Latin America in the Nineteenth Century.
HILA 102. Latin America in the Twentieth Century.
HILA 106. Economy, Nature, and Culture: Amazonia.
HILA 112. Economic and Social History of the Andean Regions.
HILA 123. The Incas and Their Ancestors.
HILA 161/261. History of Women in Latin America.
HILA 164/264. Women's Work and Family Life in Latin America.
HIGR 248 A-B. Research Seminar: Latin America National Period.
Current Research
Andean and Amazonian history
Lives of women, indigenous peoples, black populations
Power relations, fiscal policies, state formation