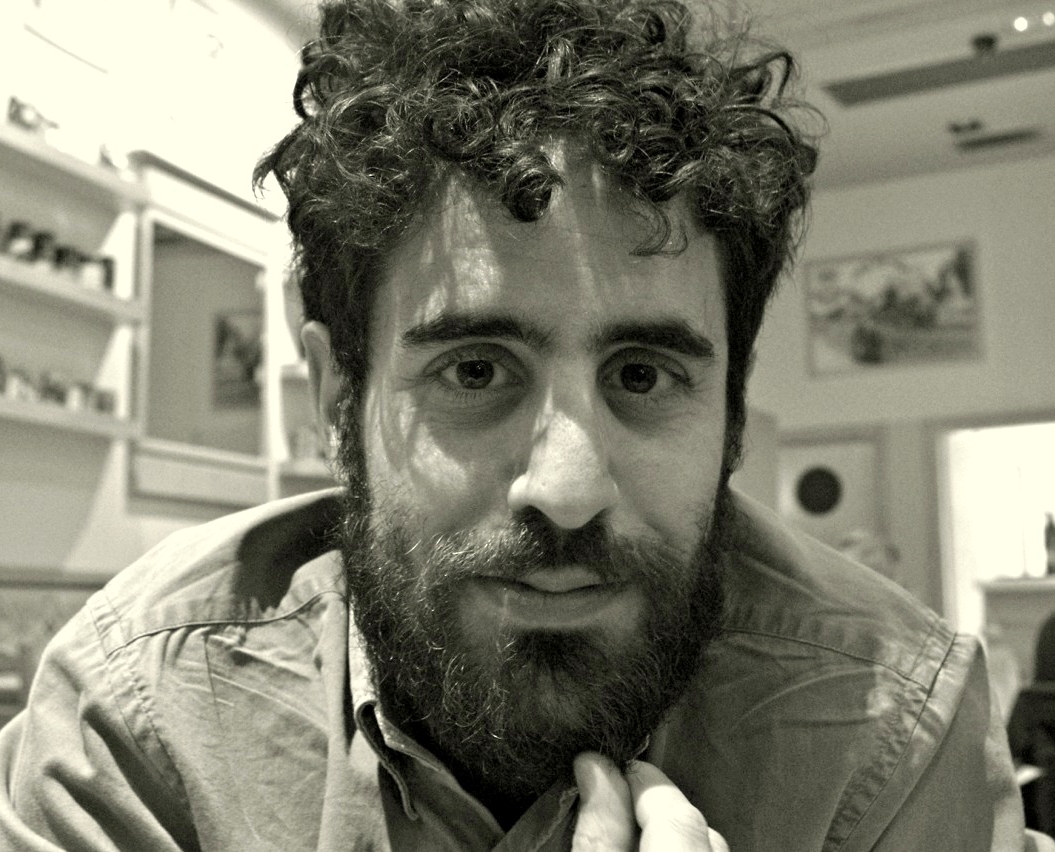 9500 Gilman Dr
Department of History
Mail Code: 0104
La Jolla , California 92093
Curriculum Vitae
Recent Publications
Curriculum Vitae

I am a historian of the Middle East, in particular, the Ottoman Empire, between 1400-1800. Broadly speaking, my research focuses on the histories of communication, religion, and science and technology. At UCSD, I teach graduate and undergraduate classes on the history of the early modern and medieval Middle East, the history of science, global history, and historical approaches to disinformation, misinformation, and propaganda. I am an occasional contributor and editorial board member of the Ottoman History Podcast and served as its editor in 2018.

My first book is titled The Order and Disorder of Communication: Pamphlets and Polemics in the Seventeenth-Century Ottoman Empire. The first half provides a unique and comprehensive description of the world of books, reading, and education in the early modern Ottoman Empire, where nearly all written works were copied by hand rather than printed until the late nineteenth century. The second half details how "pamphlets" fractured this world by exacerbating the virulent and vicious socio-religious debates that polarized Ottoman society in the second half of the seventeenth century.

Future projects include a social history of the Turkish language in the Ottoman Empire and an investigation into the cultural role of antiquity and antiquarianism in the early modern Middle East.
Recent Publications

(see my academia.edu page for my most recent publications).

 

Books

The Order and Disorder of Communication: Pamphlets and Polemics in the Seventeenth-Century Ottoman Empire, Stanford: Stanford University Press, 2024

 

Articles and Book Chapters

"A Social History of Ottoman Languages: Introduction" w/ Aslıhan Gürbüzel, Turcica, 54 (2023), 237-243

"Nābulusī Explores the Ruins of Baalbek: Antiquarianism in the Seventeenth-Century Ottoman Empire", Renaissance Quarterly, 75:1 (Spring 2022), 136-184

"The Almighty Akçe: the Economics of Scholarship and Science in the Early Modern Ottoman Empire", review essay of Science without Leisure: Practical Naturalism in Istanbul, 1660-1732 by Harun Küçük, Osmanlı Araştırmaları/Journal of Ottoman Studies, 58, (Fall 2021), 251-280

"Phanariot Tongues: The Mavrocordatos Family and the Power of the Turkish Language in the Eighteenth-Century Ottoman Empire", Oriente Moderno, 101:2 (Fall 2021), 181-220

"Vernacular Legalism in the Ottoman Empire: Confession, Law, and Popular Politics in the Debate over the 'Religion of Abraham (millet-i Ibrāhīm)'", in Islamic Law and Society, 28 (2021), 32-75

"In an Ottoman Holy Land: the Hajj and the Road from Damascus, 1500-1800", History of Religions 60:1 (August 2020), 1-36

"How to Read Heresy in the Ottoman Empire" in Historicizing Sunni Islam in the Ottoman Empire, c. 1450-c. 1750, Tijana Krstic and Derin Terzioğlu, eds. Leiden: Brill, 2020: 196-231

"Reading Modernity in (and out of) the Ottoman Empire," in Journal of the Ottoman and Turkish Studies Association, 7:1 (Spring 2020), 64-66

"Moral Revolutions: The Politics of Piety in the Ottoman Empire Reimagined," Comparative Studies in Society and History, 61:3 (July 2019): 595-623

"The Art of Forgetfulness: ʿAbd al-Ghanī al-Nābulusī on Memory and Morality" in Lejla Demiri and Samuela Pagani (eds.), Early Modern Trends in Islamic Theology: ʿAbd al-Ghanī al-Nābulusī and his Network of Scholarship, Tübingen: Mohr Siebeck, 2019: 263-276

"Forging Islamic Science," Aeon (September 2018). Discussed in Le Monde, Morgenbladet, and Science Friction. Syndicated in American Scientist.

"Digital Frontiers of Ottoman Studies," (with Chris Gratien and Michael Polczynski), Journal of the Ottoman and Turkish Studies Association, 1:1-2 (2014), pp. 37-51

"The international congress as scientific and diplomatic technology: global intellectual exchange in the International Prison Congress, 1860–90", Journal of Global History, 9:1 (2014), pp. 72-93