Eugene Burke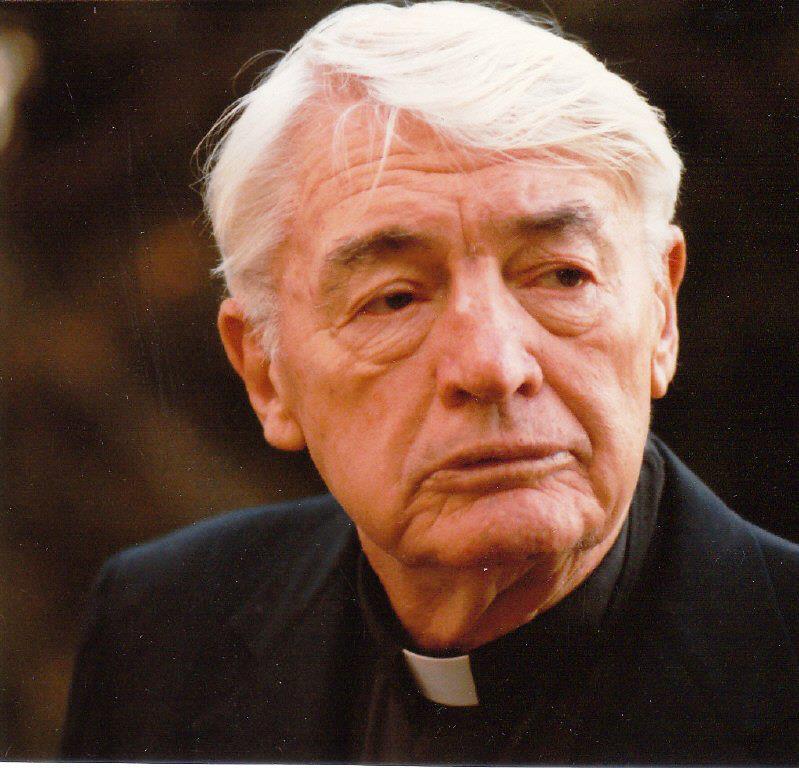 Eugene M. Burke was born in Los Angeles in 1911 and was ordained a Paulist priest in 1938. He earned his doctorate from the Catholic University of America in 1941 and served a distinguished 35 year career as a member of its faculty, the faculty of Trinity College, and as visiting faculty at Columbia and Princeton. He was known for promoting quality teaching , teaching as a profession and teaching programs for the laity. He was appointed to the Catholic Commission for Intellectual and Theological Development in 1947.
Father Burke organized what is now known as the College Theology Society and the U.S. Catholic Theological Society, serving a first president of both. He was Associate Editor of the American Ecclesiastic Review for eleven years. The recipient of many honorary degrees and tributes, he was awarded both the Cardinal Spellman Medal and the equally prestigious Gibbons Medal for his distinguished work in theology.
Ecumenism became a focus for him in the 1950s and he participated in the National Catholic Bishops Committee on Ecumenical Affairs which led to the Presbyterian-Catholic Dialog in 1970. All seminaries in the Washington, D. C. area were ecumenically united in 1970 when Father Burke founded the Washington Theological Consortium and served as its first president.
At UCSD Father Burke initiated a series of dialogs between the Catholic and Lutheran communities which resulted in a formal, covenanted Catholic-Lutheran community. Early on, he was interested in women's rights and human rights and worked as the American Bishops' advisor to the UN Human Rights Commission, helping to draft the UN's Declaration of Human Rights.
Gene Burke was a warm, compassionate man, invariably open and approachable, and deeply interested in each individual. Those who sought him out came away refreshed, enriched and full of hope. He was gifted teacher, a teacher's teacher, and his legacy continues in the minds and spirits of the countless teachers, scholars, theologians, historians and others who were his students.