Mark Hanna recently received the prestigious

 

John Ben Snow Book Prize for best book on British Studies before 1800 from North American Conference on British Studies for his book

 

Pirate Nests and the Rise of the British Empire, 1570-1740

 

(UNC Press, 2015).

 

Pirate Nests previously won the

 

prestigious

 

Frederick Jackson Turner Award

 

from the

 

Organization of American Historians, given to the author of the best first scholarly book dealing with some aspect of American history as a well as the

 

John Lyman Book Award, Honorable Mention, for U.S. Maritime History from The North American Society of Oceanic History.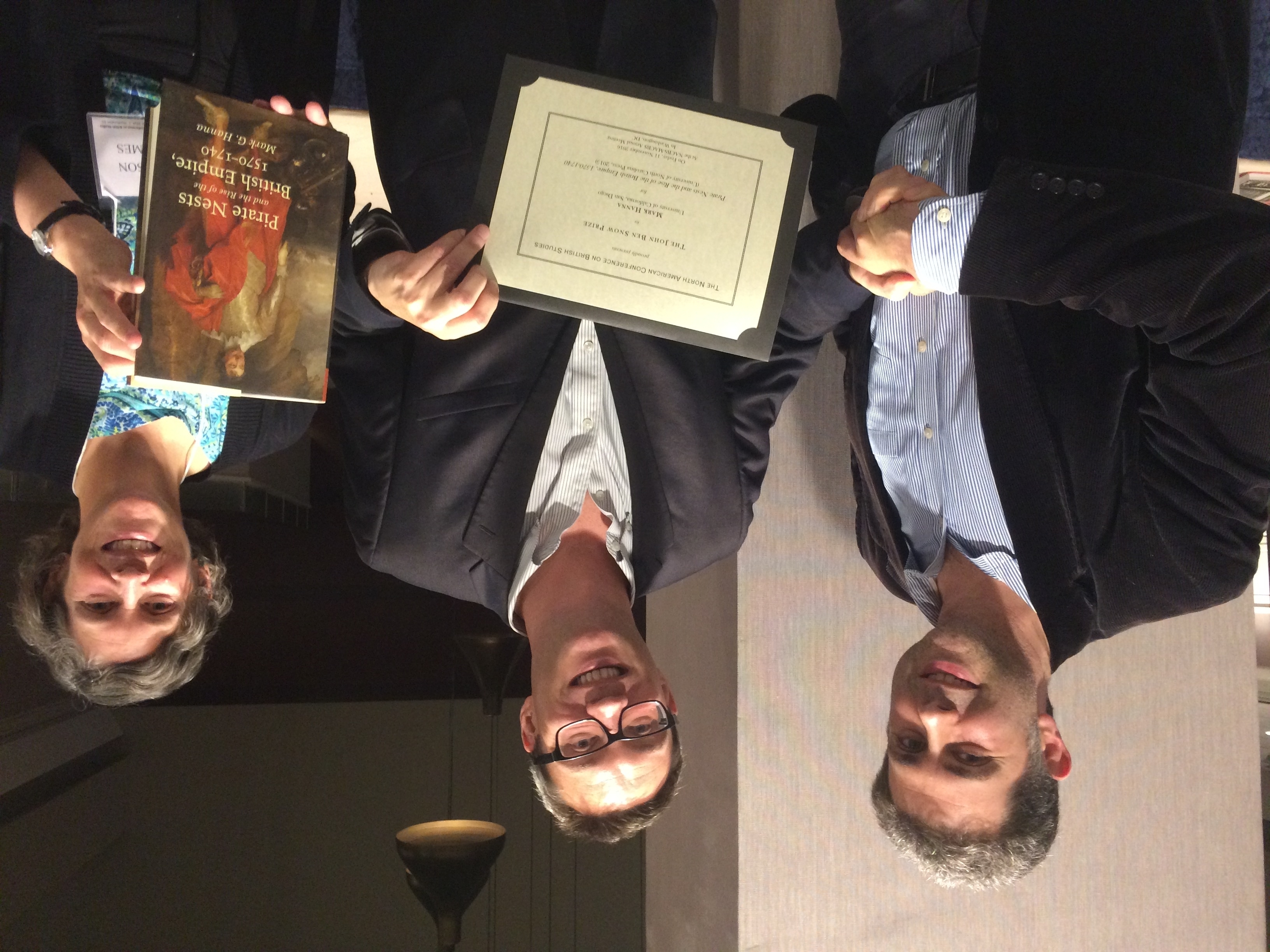 Hanna pictured with Snow Prize committee members Phil Stern of Duke and Alison Games of Georgetown.