Jörg Neuheiser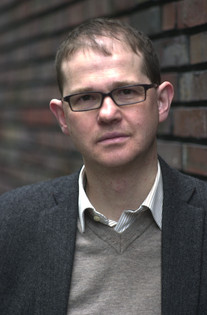 9500 Gilman Drive
Mail Code: 0104
La Jolla , California 92093
Curriculum Vitae
Research Interests
Select Publications
Teaching
Curriculum Vitae

Jörg Neuheiser is a Visiting Associate Professor at UCSD sponsored by the German Academic Exchange Service (DAAD). He teaches Modern German and European History. Before coming to San Diego, he was Assistant Professor at the Eberhard Karls University Tübingen (2009-2017) and Lecturer at the Johannes Gutenberg University Mainz (2008-2009). After studying History and English Literature at the University of Cologne and at Trinity College Dublin, he received his PhD from the University of Cologne in 2007. In 2013-2014 he was a fellow at the Historisches Kolleg München.

Professor Neuheiser's current research focuses on post-war Germany and the history of work in 20th century Europe. He is working on a book on the West German work ethic after 1945 in which he analyzes the legacy of Weimar and Nazi work experiences after 1945, the migration of so-called "guest workers" from the 1960s onwards and the German experience of economic, technological and cultural change in the 1970s and 1980s. A key aspect of the book is a critical reevaluation of contemporary sociological research on values after 1970 and the role that public debates on value change and a declining German work ethic played for actual work processes. The book combines shop floor analyses from major industrial factories such as Daimler-Benz in Stuttgart and case studies on work-related social practices both in New Left work projects and among the white-collar workforce in a local city administration with a detailed examination of fundamental discourses on work and its meaning both for society and the modern individual.
Research Interests

Modern European History with a special focus on German, British and Irish history

History from below, especially the political mobilization of social groups from among the lower classes

History of work and labor history
Select Publications

Books:
Crown, Church and Constitution. Popular Conservatism in England, 1815 - 1867. Oxford, New York: Berghahn 2016.
Krone, Kirche und Verfassung. Konservatismus in den englischen Unterschichten 1815 - 1867. Göttingen: Vandenhoeck & Ruprecht 2010.
Erinnerung von unten: Die Paraden des Oranierordens in Irland (1796 - 1846) aus kulturgeschichtlicher Sicht. Trier: WVT 2002.
Co-edited Books:
With Bernhard Dietz (eds.): Wertewandel in der Wirtschaft und Arbeitswelt: Arbeit, Leistung und Führung in den 1970er und 1980er Jahren in der Bundesrepublik Deutschland. Munich, Berlin: De Gruyter Oldenbourg 2017.
With Michael Schaich (eds.): Political Rituals in the United Kingdom, 1700 - 2000. Augsburg: Wißner 2006.
With Stefan Wolff (eds.): Peace at Last? The Impact of the Good Friday Agreement on Northern Ireland. New York, Oxford: Berghahn 2002.
Selected Articles and Book Chapters:
Utopische "Schulen unternehmerischer Tugenden"? Leistung, Qualität und Qualifizierung als Probleme des Alternativen Wirtschaftens in den 1970er und 1980er Jahren, in: Bernhard Dietz and Jörg Neuheiser (eds.): Wertewandel in der Wirtschaft und Arbeitswelt: Arbeit, Leistung und Führung in den 1970er und 1980er Jahren in der Bundesrepublik Deutschland. München, Berlin: De Gruyter Oldenbourg 2017, pp. 282-310.
Vom bürgerlichen Arbeitsethos zum postmaterialistischen Arbeiten? Werteforschung, neue Arbeitssemantiken und betriebliche Praxis in den 1970er Jahren, in: Jörn Leonhard and Willibald Steinmetz (eds.): Semantiken von Arbeit: Diachrone und vergleichende Perspektiven. Köln u. a.: Böhlau 2016, pp. 319-346.
Leistungsdruck! Hetze! Stress? Daimler-Werkszeitungen und die auffällige Unauffälligkeit des Stress-Begriffs in der betrieblichen Kommunikation der 1970er- und 1980er-Jahre, in: Zeithistorische Forschungen / Studies in Contemporary History 11 (2014), pp. 462-471.
Arbeit zwischen Entgrenzung und Konsum: Die Geschichte der Arbeit im 20. Jahrhundert als Gegenstand aktueller zeithistorischer und sozialwissenschaftlicher Studien, in: Neue Politische Literatur 58 (2013), pp. 421-448.
Forgotten Gentleman Leaders: Local Elites, Conservative Constitutionalism and the Public Sphere in England, c. 1820-1860, in: Journal of Modern European History 11 (2013), pp. 474-494.
Teaching
HIEU 154: Modern German History: From Bismarck to Hitler (Fall 2017)
HIEU 128: Europe since 1945: The Two Germanies since 1945 (Winter 2018)
HIEU 171/271: Topics in European History — The Two Germanies since 1945 (Winter 2018)
HITO 133: War and Society: The Second World War (Spring 2018)
Faculty